CwG Coaching
Throughout the text of Neale's book, When Everything Changes, Change Everything, there is strong emphasis on staying connected if and when you are going through a major life change. Do not, the book says, "self-isolate." Resist the temptation to withdraw. Instead, reach out.
Share with a loved one, find a relative or friend, go to a member of the clergy, seek professional counseling — do something, anything, to avoid going through what you are going through, alone.
or...you may choose to connect with a CWG Coach, below, each of whom offer coaching services by telephone and email on a fee basis.
Please note: "spiritual coaching" and "professional therapeutic intervention" should not be in any way confused--nor should the term "coaching" and "counseling" be understood to mean the same thing. The terms are not used interchangeably here.
Kevin McCormack, C.A.d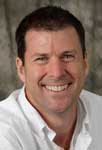 Kevin McCormack, C.A.d, is a certified addictions professional. He is a recovering addict with 26 years of sobriety. He is a practicing auriculotherapist, life coach and interventionist specializing in individual and family recovery. Kevin has been assisting others in their own path to peace since 2009, has facilitated CWG study groups, is a Spiritual Helper on the Changing Change website. Read more about Kevin...
Annie Sims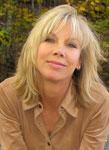 Annie Sims has personally trained with Neale Donald Walsch since 2005 and now serves as his Global Director of CWG Advanced Programs. In private coaching, public speaking engagements and workshops, she helps people around the world use the books' messages to create happier lives than they ever imagined possible. Read more about Annie...
J.R. Westen, D.D., C.A.d
Executive Director of the Conversations with God Foundation, J.R. has worked and presented side-by-side with Neale Donald Walsch for over a decade. He is passionate about helping individuals move beyond their emotional and spiritual challenges, transforming breakdowns into breakthroughs. His coaching provides practical wisdom and guidance that can be immediately incorporated to shift one's experience of life. Read more about JR....
Nova Wightman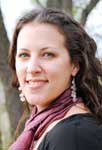 Nova Wightman is a Certified Life Coach & owner of Go Within Life Coaching, a company largely based on the messages of CWG. By helping you to understand and apply the concepts of alignment, appreciation versus lack, positivity versus. negativity, and flow versus resistance, Nova can help you connect within more deeply than ever before and consciously create and enjoy the life you deserve. Read more about Nova...
Please Note: Unless otherwise noted, no person listed as a resource on this page represents themself to be a licensed professional Counselor or Psychiatrist, nor a member of the Clergy, nor any of what could be considered The Standard Helping Professions. All of those named here have trained to offer their assistance within the framework of peer assistance only. The coaches listed here have known and worked closely with Neale Donald Walsch, and understand the Conversations with God material deeply. While their personal research and preparation may be extensive, it should not be construed to be academic. If you feel that your condition or circumstance is serious enough to seek professional guidance counseling or psychiatric medical intervention, please consult with a fully credentialed and licensed Care Provider.
The persons on this page offer spiritual advice only, as it relates to life issues.